Before moving to Los Angeles, "craft services" meant something to me like scrapbooking displays. If you don't know, and I didn't know, craft services or crafty, as the production crew refers to it, is food service on a production set. Craft service provides meals, but the real attraction is the constant supplying of snacks and treats to keep that burly guy who's wearing an undersized Hootie & the Blowfish t-shirt and dirty cargo shorts, constantly fed so he'll hold up a boom mike for eight straight hours. That's how he became burly, it's how we all became burly during production. Our friend Ron called it Shoot Butt.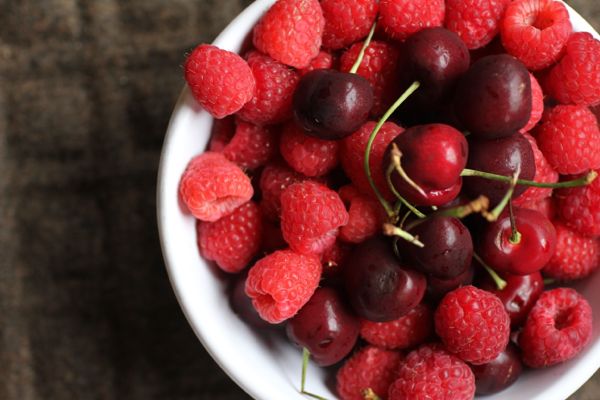 When my daughter's friends were planning a music video production this summer on a shoestring budget, I offered craft services. At first, I'm thinking a few sandwiches and some Snickers bars, but then as always the case, I went for it.
The video was shot at night, 6p-6a, in the graffitied bowels of downtown Los Angeles. Throughout the summer they built the set. My daughter came home physically exhausted, but had just enough energy to blurt out recaps like theseWe killed 3 black widow spiders today. We found a dog skeleton in the lot. I haven't slept in 34 hours.I should have read the book What to Expect the Twentieth Year.
I envisioned serving dinner and pulling my cool-kid all-nighter to serve breakfast in the wee hours when we're just getting started. And then I served dinner the first night and bailed for sleep at home. They'd have to make a donut run on their own and my breakfast plans for the army would have to be eaten by my family. For the next 2 months, my family chiseled away at the five pounds of maple slathered baconthat I had precooked and mounds of homemade ricotta cheese & blueberry jam meant for burly guys on set.
This recipe from the hot, or is it the cool, chef of the moment in LA, Jessica Koslow, from Sqirl, a cafe so awesome it doesn't need a U. Jessica is known for many creations, but perhaps her most famous is Burnt Brioche Toast.
There's something about a charred brioche bread that gets a smoky, caramelized crispy bite combined with creamy sour ricotta topped with intensely sweet jam that makes it the perfect food for mornings. A reason to get out of bed. Despite her culinary made-from-scratch talents, friends, I'll tell you, this is all doable in your own kitchen.
With store bought brioche bread (and frankly store-bought jam and ricotta), you can make this on even school mornings. We, in our overdoing it mode, made homemade ricotta cheese that is so super easy and homemade jam just to see if we could. We can. You can. So we've provided you those recipes with thanks to some online superstars.
Production wrap-up – crew worked like dogs, director and creatives pulled off exquisite effects, and no one suffered food poisoning. Quite remarkable to witness a team of friends, young film students, and music talent unite in the roughest conditions – all in the name of art. And yet, no matter how exhausted, distracted, frustrated or filthy, each person had time for multiple thank you's and kindness.
brioche toast with homemade jam & ricotta
Although it seems rather fancy, burnt brioche toast with ricotta cheese and jam, can be a simple morning go-to like PB&J toast. You're just upping the ingredients. Slice the brioche loaf as you go to keep it fresh and even freeze half for later.
Trust me that making homemade ricotta cheese is so very simple and yet you will amaze yourself with the results. There's nothing like it. I borrowed the recipe verbatim from smitten kitchen because it turned out perfectly the first time.
If you haven't tried making jam before, I urge you that when you're feeling like reminding yourself of your greatness, make some homemade jam. You'll wow yourself all over again. Use whatever fruits you like or have on hand.
preptime 5 min (store-bought everything) servings: for 2, but as many as you'd like
baketime 5 min
INGREDIENTS:
one loaf brioche bread (bakeries, French bakeries if you're lucky)
ricotta cheese
fruit jam
slice brioche bread into 1/2″ slices
toast in toaster oven until edges begin to turn dark
slather softened ricotta to the very edge of each slice
top with your favorite jam
serve or eat, then make more
Homemade Ricotta
Makes about 1 cup of ricotta
preptime 10 minutes
cooktime 10-15 minutes
resttime 1 hour
cheesecloth
3 cups whole milk
1 cup heavy cream
1/2 tsp coarse sea salt
3 Tbsp freshly squeezed lemon juice
Gather tools: a colander, cheesecloth, large bowl, 3 qt nonreactive saucepan, a candy or deep-fry thermometer.
Into the saucepan, pour the milk, cream and salt. Attach thermometer.
Heat the mixture to 190°F, stirring it occasionally to keep it from burning.
Remove from heat and add the lemon juice, then stir it once or twice, gently and slowly. Let the pot sit undisturbed for 5 minutes.
Line the colander with a few layers of cheesecloth and place it over a large bowl (to catch the whey).
Pour the curds & whey into the colander and let the curds strain for at least an hour.
At an hour, you'll have a tender, spreadable ricotta which is perfect for toast. Longer, the ricotta will firm more.
Discard the whey.
Eat the ricotta right away or transfer it to an airtight container and refrigerate until ready to use. I found it kept for at least three weeks, but then again, I like to challenge expiration dates.
Homemade Black Cherry & Raspberry Jam
Makes about 1 1/2 cups
preptime 15 minutes
cooktime 20 minutes
1 cup pitted black cherries, do you have this tool?
1 cup raspberries
1/2 cup sugar, you'll have to adjust to your taste
1-2 tsp lemon juice
Gather tools: saucepan, measuring cup and teaspoon, wooden spoon, small bowl for skimming.
Add all ingredients into saucepan and cook over medium heat until fruit softens, about 10-12 minutes.
Skim off foam as you go.
Using the wooden spoon, break down the fruits into smaller pieces.
Reduce to simmer and cook for an additional 10 minutes.
Let cool completely in pan, then transfer to jars.
recipe inspired by Jessica Koslow at Sqirl, ricotta cheese from smitten kitchen and provided by your friends at crunchtimefood.com